You Don't Have to Take Our Word for It!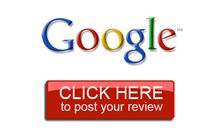 Here's what some of our satisfied customers have to say about Car-Tech Complete Auto Repair & Tire:



Great Service! Honest and accurate diagnosis, and quality repair work! Don't know a better team of mechanics to trust my family and our vehicles with than Brian and the crew at Car-Tech!...thanks Guys!

A fantastic and professional group of folks at this shop. They are professional, punctual, helpful and, most importantly, get the work done and done right... I could not be any happier. Thanks again for your professionalism and courtesy!

I received outstanding service when I had a flat tire and received fast helpful service in no time at all. I will go back there again

Best service around. I would like to thank Brian for all his help. I would take my vehicle hear anytime. Good prices also

In Belleville, with brake fluid appearing under my vehicle, I needed a tow to an auto repair garage. Options given to me in the area were oil change and tire store destinations. I found Car-Tech! From the drop-off to same day pick-up, and a manager and mechanic giving me courteous, competent, and fair price service, they worked with me toward a happy car repair day!

I personally would highly recommend Car-Tech for those that even have foreign cars. My Mercedes had a problem and my neighbor noticed my car being towed, I told him about my problem and he recommended Car-Tech and that they were good at what they do and that they would treat me right. He was absolutely correct. They went above and beyond to diagnose the problem and correct it. I have nothing but high marks for the team on Huron River dr. from the time you walk in to the time you walk out. I want to pass on the recommendation that I received to anyone needing car repairs to go FIRST to Car-Tech, you guys are awesome, Thanks a million!

I would definitely recommend the Car-Tech on Huron River Dr. in Belleville MI to anyone seeking automotive repair service. They replaced our air conditioning compressor and did an excellent job. Work was done the same day we stopped in to inquire about having the work done. Staff was friendly and professional. We felt as if they were very honest in their dealing with us and we will certainly use them again.

Best Service ever...Not only did they take us home and picked us back up after the car was repaired. We thought the problem was one thing but, it was another. They were very honest and forthcoming and the cost of the repair was extremely less than what we anticipated. I would recommend Car Tech to all my friends, neighbors and previous co-workers.

Not that i want my car to ever break down but I will always recommend these guys... Its very hard to find honest technicians, that has been my biggest problem with breakdowns. I love the treatment (like am a friend or family) and the work is very pro and price is mmmm well fair.

Back in Dec I needed overdue car maintenance and Car-Tec was so close to where I work I thought I would try their service. I'm very glad I did. They kept me up to date on the progress, found a problem they asked me about before doing any work and completed the work well before I was finished working. They were so nice and did a great job. I would recommend them to anyone needing service on their vehicles. Good job Car-Tech!

These guys ROCK!!!! I was driving down road and had an issue with my Volvo. I called them and they immediately got me in and diagnosed my problem. they were very knowledgeable and had me done the same day. Really appreciate the help guys and any future issues you will be the first one I call.

I was thrilled with the level of service that I received at Car Tech today. Thank you for taking my request quickly and for making the price affordable. I will definitely be coming back for all my car needs! Thank you all so much for your hard work!

Car Tech in Belleville Excellent car service, shop is clean, the workers are fast, courteous and they are reasonably priced.

My daughters beetle stopped on the side of the road, we thought it was the alternator. We have had a hard time finding a repair shop that was affordable and didn't charge just to look at the car. My dad heard of Car Tech and was quoted a good price so we took the car there. Darryl worked very hard to find a good deal on the part and found a better deal. I left the car at 2pm. Within 20 minutes Darryl called found it wasn't the alternator but the fuse box. He found the part and repaired it, by 5pm my daughter was back on the road!! Thank you so much we will bring our car to Car tech for all our needs!

Love Car - Tech......They always tell you the Truth and they FIX it right.............Keep up the good Work..........:D

They do awesome work, great with customers, and prices are good.

Great people great service